Manufacturer of Precision Machined Components
Profile
Hardik Industry is an ISO 9001-2008 certified company. Established in the year 2001, Hardik Industry is one of the leading names in the field of manufacturing and supplying oil field parts, machine tool parts, autoparts, textile machinery components. At Hardik Industry we are committed to the prompt delivery at competitive price. We respect customer's requirement and with the highest ethical standards and pure dedication to excellence in all operational aspects, we aspire to exceed our customers' expectations. Hardik Industry works on the edge to provide prominent services and quality products in industry.

Our penchant for constant improvement has enabled us to serve our clients in best way. We keep an eagle eye on dynamic and changing trends, information, processes etc. taking place in the market field, so that same would be applied over our product line.
The company drives inspiration from Mr. Nilesh Dhandha, President who has added value with his experience and knowledge in this sector.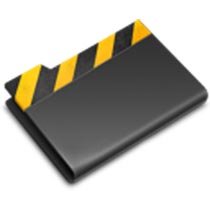 Facility
We have In house CNC machining capacity for turning operation up to 290 MM outer diameter with the weight carrying capacity up to 20 kg. We are facilitated with three CNC turning machines and other conventional machine to provide supreme quality products on timely manner.

We also have sources for Vertical Machining, Forging and Investment casting. Being a client oriented firm, we always strive to meet the exact requirements of the clients. For the same, we provide our clients with a customized range of products as per our customer requirement.
Client Satisfaction
Over the years, we have established a wide client base in the market by our client centric approach and quality endeavors. Our clients are facilitated with customization option to meet their specific requirements. Owing to all these virtuous factors, we have become a favored choice of our clients.